About EKA
I am passionate about manifestation as a tool for transformation. Eka, is a concept that I conceived to bring together an amalgamation of ideas and feelings – connecting the body, mind, emotions and movement. Eka came about as a unified approach towards a transformation of the self. Through the union of yoga, counseling and therapy, one can learn to advance positively and move ones life towards conscious living, growth and personal development.
Integrating components of mindfulness, movement, yoga, breathing and working with emotions, attitude and feelings – The Eka approach enables us to move positively towards transformational excellence. Constantly evolving as an individual, moving forward in life mindfully, constructively and purposefully, towards our life goals.
Through this process, we build an attitude and life condition that equips us to overcome life challenges successfully, making our path far more joyful, and purposeful. We learn skills and coping mechanisms on how to taking complete responsibility of our life, along with focused action based on our understanding, inner wisdom and awareness, to manifest our strengths, potentials and thoughts into reality. We do this by integrating techniques from our three approaches – Yoga, counseling and therapy.
About Shibani Sahni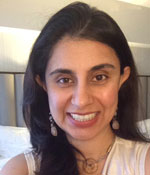 Shibani is a global yogi. She has vast experience teaching yoga across the world. Shibani has been trained in Hatha Yoga by the Sivananda Yoga Vedanta Center, in Kerala, India. Her specializations are in Hatha Yoga, Ashtanga Yoga, Yin Yoga, Mindfulness, Pranayama, Reiki and Chanting Techniques. She is able to guide and counsel clients on Yoga postures / asanas best suited for their body type and lifestyle. Shibani enjoys assisting and empowering her clients, through creatively curated yoga workshops, private sessions and group / private classes. Her unique approach assists clients in understanding and learning effective skills and relevant knowledge to improve their wellness quotient. This helps them in making a sincere long-term commitment to leading a life that is physically and emotionally health, focused on fitness and happiness.
Shibani is also a Reiki Therapist and uses this energy technique to heal physical and emotional pain in clients through effectively channeling and balancing life energy, within the human body.
Furthermore, Shibani is a trained counselor and psychotherapist with a psychology background, from one of the top universities in India – Delhi University. She excels in effectively aligning Yoga Therapy and Counseling sessions to assist and equip her clients with effective strategies, enabling them to better deal with life challenges at an emotional, mental and behavioral level. She has experience in non-clinical counseling in area related to anxiety, stress, depression, addictions, dealing with loss, separation, grievance and other such life altering situations.
In case you are interested in private therapy or counseling sessions, please do let us know. Shibani's style and approach is quite unique and has incredible benefits, as it is tailored to personally suite the clients individual needs. Our approach encompasses modern and traditional techniques – One could call it a unified approach in Yoga, Counseling and Therapy.